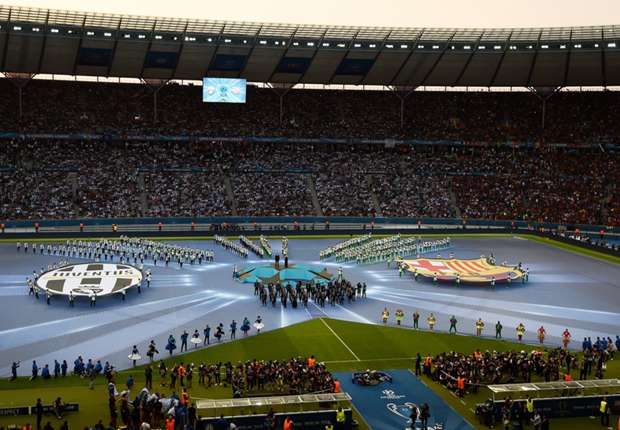 The Blaugrana say that while they respect the decision, they do not agree with it and are mulling over launching an appeal
Barcelona are considering challenging Uefa's decision to fine them €30,000 for their fans displaying Catalan flags during last month's Champions League final win over Juventus in Berlin.
The sanction was announced on Thursday, with the European game's governing body punishing the Blaugrana for "the use of gestures, words, objects or any other means to transmit any message that is not fit for a sports event, particularly messages that are of a political, ideological, religious, offensive or provocative nature".
"FC Barcelona respects Uefa's decision that was relayed to the Club on Thursday in relation to the Champions League final in Berlin," read a statement released on the Catalans' official website.
"However, it does not agree with that decision, especially in the light of the Uefa delegate's description of the Barca members and fans' behaviour as excellent, both before, during and after the game, as stated in their report.
"With the aim of defending the rights of the Club and its members and while respecting current legislation, the Club's legal services will consider the possibility of questioning the fine announced today, Thursday.
"Our conviction is that the rights of the Club and members are not incompatible with current legislation."
While Barcelona play in Spain's Primera Division, the club is fully supportive of the pro-independence movement within Catalunya and has long been a key component in the region's cultural identity.