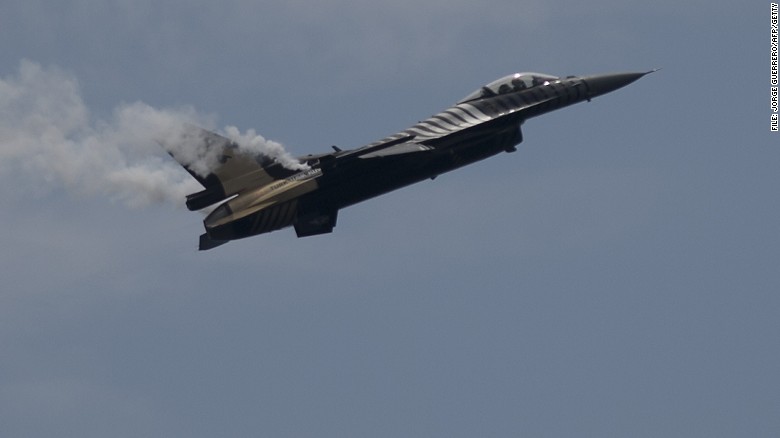 Turkish warplanes bombed ISIS positions in Syria for the first time early Friday, escalating the conflict in the region a day after members of the terrorist group killed a Turkish soldier in a border clash.
Three F-16s took off from an air base in southeastern Turkey and struck three ISIS targets just inside Syria, Turkish authorities said.
Turkey's decision to attack ISIS positions was taken during a national security meeting Thursday headed by Prime Minister Ahmet Davutoglu.
It followed
the firefight earlier Thursday
in which at least five ISIS militants in northern Syria approached the border and fired on a Turkish border unit, killing one of the soldiers and wounding two others, according to the Turkish military.
Turkey initially responded to the clash by firing artillery into Syria.
The Turkish military has targeted positions in Syria before but only as a response to incoming fire from the Syrian side of the border. This is the first time Turkey has used its warplanes to attack ISIS positions.