Back in January, few gave Barca a prayer following Leo's falling-out with his coach - but they have enjoyed an incredible 2015 to claim the title again
Congratulations to Barcelona. They are the best side in Spain for the fifth time in the last seven seasons and their victory is all the more impressive given that their campaign was teetering on the brink of disaster just five months ago.
Post-Christmas break, Lionel Messi returned to the camp late and was promptly dropped to the bench by Luis Enrique. Barca subsequently lost 1-0 to Real Sociedad and Real Madrid simultaneously moved into pole position to clinch the title. Meetings were held and Luis Enrique's position was discussed, not only because of the poor form but because he had alienated Lionel Messi, a thoroughly dangerous stance to take.
All the more risky given this came on the back of a series of less-than-stellar results. A surprising home defeat to Celta Vigo, a miserable 0-0 draw in Getafe and a Clasico loss that could have been much worse than the final 3-1 score - these results did nothing to ingratiate the coach to the Catalan support.
Amid the multitude of embarrassments suffered by the club in the 12 months previous – President Sandro Rosell's resignation, the Neymar transfer scandal and the confirmation of the transfer ban imposed by FIFA – yet more upheaval merely added to Luis Enrique's woes. Andoni Zubizarretta was sacked from his post as sporting director, followed quickly by his assistant Carles Puyol, who stated that he hoped to see things 'from another perspective'. The latter's departure, a figure synonymous with the club's recent return to greatness, suggested that key players were keen to extricate themselves from the chaotic situation.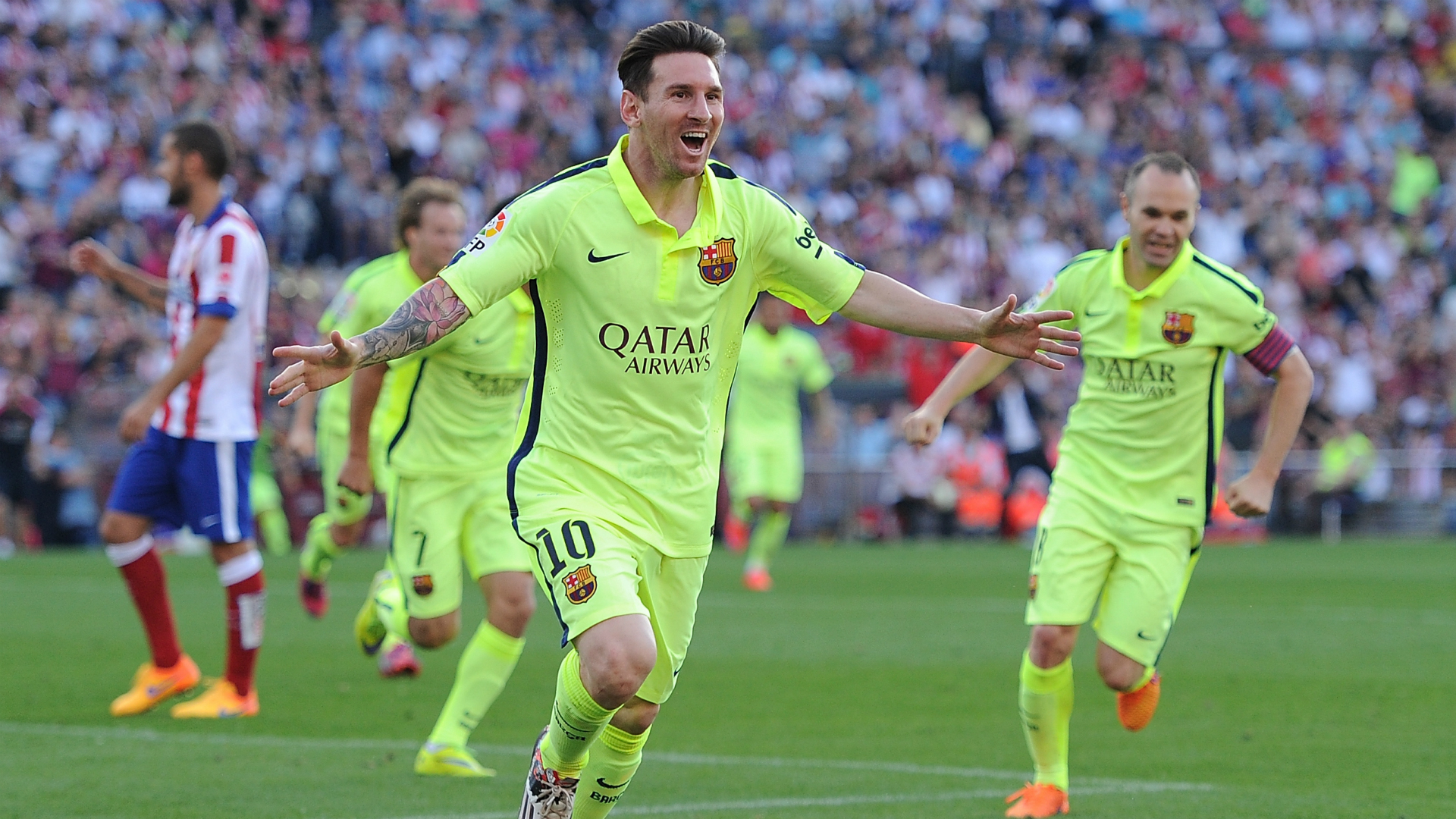 Credit, then, to Luis Enrique for reversing fortunes to such a degree that this Barca side are being
considered among the very best of the modern era. He still may not be the favourite of a section of the support and there will be some that will point to the incredible form of Messi, Luis Suarez and Neymar as making his job straightforward. But from that night in the Basque country, he's worked as hard as anyone towards reparation.
Firstly, he massaged the ego of Messi, who, like any genius, tends to need reminding of his importance on a regular basis.
"Of course life is easier with Messi," he told the media. "He does all sorts of things. We see that every day. He is from another planet." It was one of the many occasions in 2015 he has gone on the charm offensive and while his relationship with the Argentine isn't unbreakable, it is certainly manageable.
Then, he had to work Luis Suarez through a difficult start. The Uruguayan scored just once in his first eight games following his World Cup ban but his revitalisation has been instrumental. Luis Enrique even admitted having to work through 'doubts' about him, but added: "The uncertainty you have when you sign a player is just that, even if he is world-class. You have to get used to a team, your team-mates, the city. It can be difficult. His [Suarez's] adaptation has been meteoric."