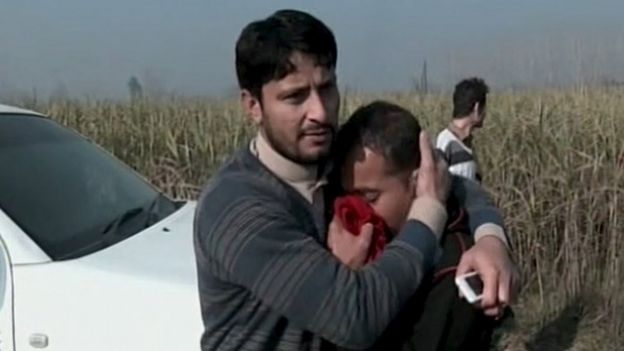 A gun attack on a university in north-west Pakistan, has killed at least 19 people and injured 50, officials say.
Nearly three hours after the attack began, an army official said firing had stopped but troops were searching Bacha Khan University campus in Charsadda.
Troops say at least four attackers have been killed. It is not clear if others are at large.
More than 130 students were killed by Taliban militants at a school in the nearby city of Peshawar in 2014.
Charsadda is about 50km (30 miles) from the city.
The attackers struck at around 09:30 local time (04:30 GMT), reportedly climbing over the back wall, where a university guesthouse is located.
Intense gunfire and explosions were heard as security guards fought the attackers.
"I personally heard two explosions near hostel number one," an unidentified eyewitness told Pakistan's Geo TV.
"We don't know if they were suicide bombers or grenades. I personally saw two explosions and smoke was rising."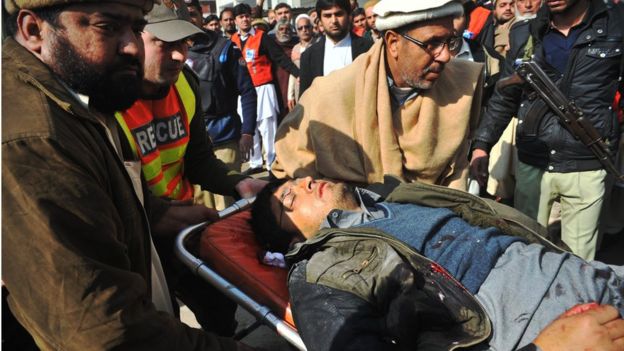 Students and staff ran to find cover in toilets and examination halls.
By the time police and Pakistani army commandos had arrived, several students and staff members were dead and dozens of others wounded.
Most of the people on campus have now been evacuated.
Media are still not being allowed inside the campus due to fears that some gunmen may still be hiding inside.
Nineteen bodies were taken to a local mortuary.