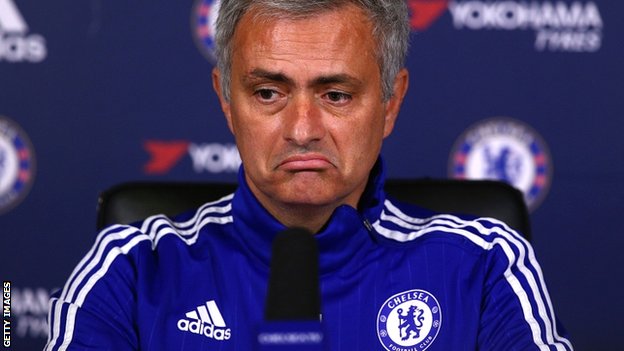 Boss Jose Mourinho says he "cannot promise" that Chelsea will qualify for the Champions League next season.
The defending Premier League champions sit 15th in the table after winning three league games this season.
Reports have suggested the 52-year-old could lose his job if the Blues are beaten by Liverpool on Saturday.
But Mourinho refused to comment on whether he has received reassurances from Chelsea's board and owner Roman Abramovich about his future.
Asked if he had been given a guarantee, Mourinho replied: "I don't have to tell you."
In August, Mourinho signed a four-year contract extension until June 2019, but Chelsea have suffered the worst title defence since the Premier League began and have lost half of their 10 league games this season.
Abramovich has previously axed managers when Chelsea's place in the Premier League's top four and qualification for the Champions League the following season had been in doubt.
But Mourinho pointed to the failure of Manchester United and Liverpool to qualify for the Champions League in recent seasons
.